When it comes to running a business, finding a shipping method to get your products to your customers that is appealing, convenient and cost efficient can be a challenge. It's important to meet that challenge however, because shipping is a crucial part of the customer experience. While there is no universal shipping strategy that works for every business across the board, flat rate shipping can increase your sales and make your shipping expenses easy to manage, all while making the process of checking out online hassle-free for your customers. 
What is Flat Rate Shipping? 
Flat rate shipping is a shipping strategy where you charge customers a set fee to ship their order, regardless of the size, shape or weight of the package. You can set up an all encompassing flat rate, meaning customers pay the same amount for shipping regardless of what's in their order or you can set up conditional flat rates. This means customers will pay a set fee, and that fee is determined by the conditions you put in place and the items in their order. For example, you may want to charge $15.00 for orders with less than 6 bottles, $10.00 for orders with 7-12 bottles, and free shipping for orders with 12+ bottles. 
Having multiple conditional flat rates can help your winery accommodate the various shipping scenarios you will face, but whether you decide to offer one single rate or multiple, your shipping rates should reflect the preferences of your customer, while also keeping your out of pocket costs at a minimum. 
How Flat Rate Shipping can Improve the Customer Experience
The number one reason a consumer will abandon a cart is due to unexpected or high shipping prices. Flat rate shipping solves this problem. Transparency is key when it comes to your shipping costs, and flat rate shipping lets customers know exactly what they can expect to pay for shipping. Imagine getting to checkout after browsing a website for hours and realizing you can't or don't want to pay the high shipping costs to get the product you were ecstatic about ordering. This experience is not only frustrating for the customer, but also leads to unnecessary cart abandonment and a loss of potential sales for your business. 
By using flat rates, you can temper expectations and communicate your shipping prices to your customers before they even start to browse - meaning they know exactly what to expect, and can breeze through checkout with no surprises along the way. 
Why Your Winery Should Offer Free Flat Rate Shipping 
It's simple - free shipping leads to more sales. 
It's important to remember that consumers are highly motivated by free shipping. In fact, 84% of consumers have specifically made a purchase because shipping was free, and 30% said they always increase the size of their orders if it qualifies them for free shipping.
Offering deeply discounted or free flat rate shipping is an increasingly effective way to increase sales; however, in order to provide free or discounted shipping, you will either need to pay out of pocket to cover the cost, or increase the price of your products to absorb the added cost (more on that below). If done well, absorbing the cost of your free shipping offer can have a huge impact on your business by drastically increasing conversions and reducing cart abandonment.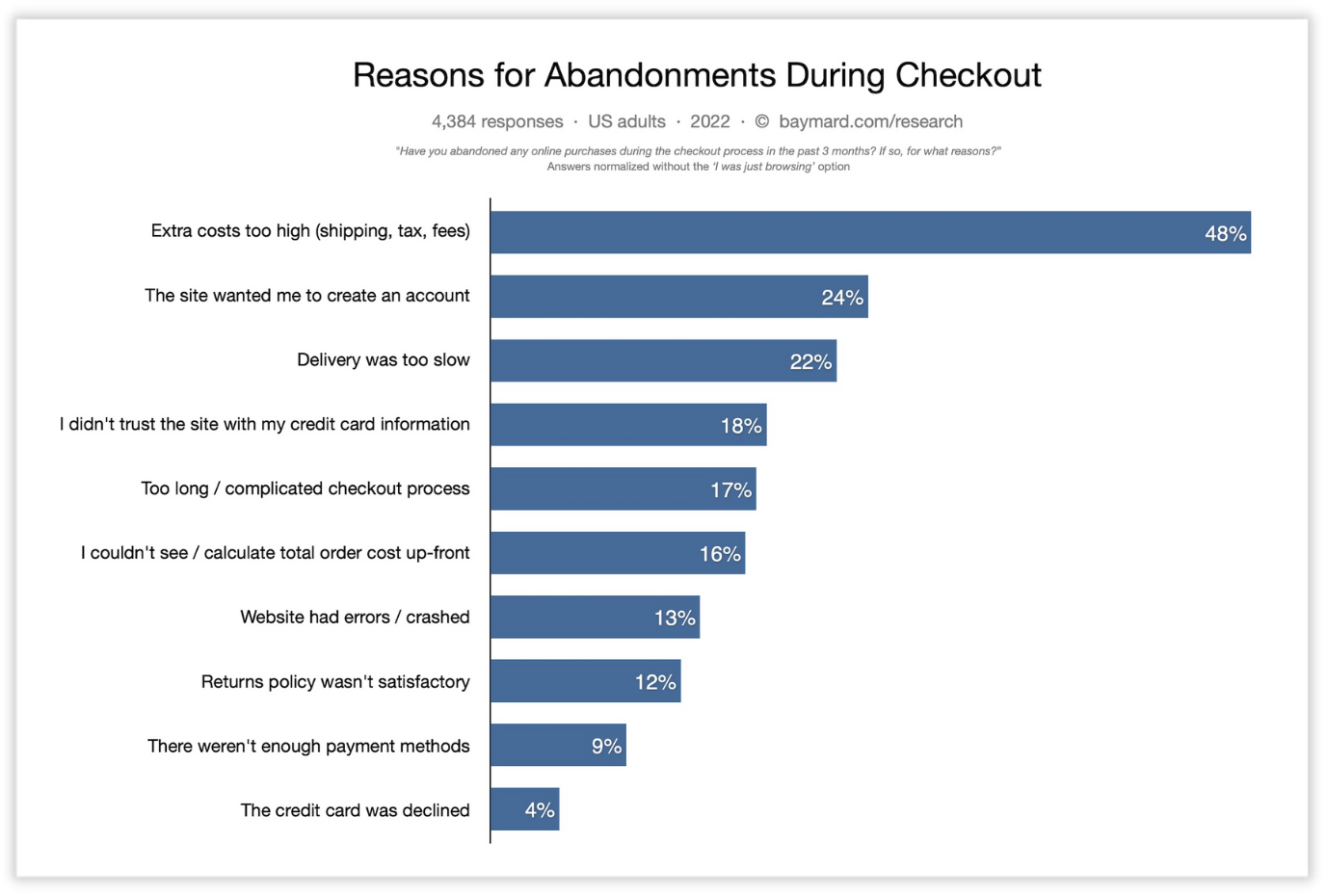 Now, you're probably thinking about how wine is more expensive to ship than regular merchandise and you're right! However, that doesn't change the fact that customers have come to expect free shipping. The New York Times researched more than 100 wine clubs, tested five promising options and recommended two of the very best clubs including WineAccess and SommSelect and you guessed it - they both offer free shipping for all of their club options. 
That's not to say that providing free shipping doesn't come with its challenges, but if you can find a way to offset the associated costs the payoff will be worth its weight in gold. 
3 Tips for Using Flat Rate Shipping on Commerce7
Incentivize Free Shipping 
Through researching for an online grocery store, David Bell, a marketing professor at Wharton University discovered that a free shipping offer that saves a customer $6.99 is more appealing to many than a discount that cuts the purchase price by $10, but this doesn't come as a surprise! Customers relate more to free shipping; it reminds them of a typical in store shopping experience where the only cost incurred is for the product itself. 
If a customer can avoid having to pay for shipping, they will - so why not offer free or discounted shipping and recoup your costs by upselling your customer? A study conducted by UPS shows that 58% of consumers have added extra items to their cart to qualify for free shipping, and while it may not be ideal to offer free shipping as the standard, it's beneficial to offer free shipping if a certain threshold is reached. 
By giving your customers a threshold to work towards, (for example: Buy 6 bottles to receive free shipping), they are likely to purchase more bottles to reach that goal, making the cost of shipping the order more worth your while. 
Offer Reasonable Shipping Rates & Absorb Extra Costs into the Product Price
With 48% of customers abandoning their carts because of the extra cost of shipping, it's incredibly important to offer your customers reasonable shipping rates to ensure they aren't deterred from completing their purchase. While this may create additional costs that your winery will need to cover, a great way to offset these costs is to absorb them into the price of your products. Customers are more willing to pay higher prices for quality products than they are the cost to ship those products. 
Prioritize Shipping Incentives for Sales or Promotions 
Consumers love a good discount, and free shipping is top of mind for online consumers - 80% of American consumers expect free shipping when ordering over a certain dollar amount, and 66% of American consumers expect free shipping for all online orders. It's increasingly important to meet shipping demands in a way that benefits both the customer and your winery, and an effective way to do that is through shipping incentives. 
When it comes to promotions for your everyday customers and even the benefits that come with your wine club memberships, shipping incentives tend to generate more enthusiasm than the average x percent off product discount. By prioritizing shipping incentives over other forms of discounts, your customers will be more likely to take advantage of what you're offering leading to them completing a purchase or joining a club. 
Want to learn more about flat rate shipping on Commerce7? Check out our documentation on how to set up flat rate shipping, and discover how to create shipping incentives using cart carrots.